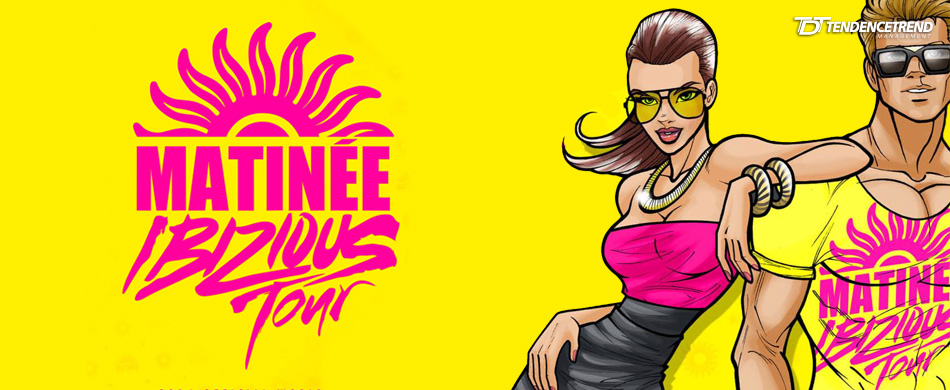 Description
ENGLISH
Matinée Group lands in Ibiza in 1999 at the Island's key venue du jour: El DIvino, where it stablished its residence for the Group's first season of its Ibiza adventure. On following summers, Matinée will work tightly with Space, exploring new formats and leading the nightlife avant garde for eight years.
In 2009 Amnesia trusts her Saturday nights to Matinée sealing a collaboration that has become key to the Island's nightlife. Today, Matinée Amnesia is the Island's leading session; more than 150 000 clubbers get a taste of the famous Ibiza vibe every season and the club, which has been awarded 'Best Global Club' for the past years, is host to the biggest Saturday night events (LaLeche!, Dico Dramah, Circuit, etc.) peaking at EL CIERRE, the event which closes the Ibiza season by throwing an incredible party. The presence of Dj super stars such as Richie Hawtin, Marco Carola, Luciano, Loco Dice or Brian Cross and Matinée Group's production know how at its best is a combination that nobody wants to miss.
ESPANOL
Matinée Group aterrizó en Ibiza en 1999 tras revolucionar el panorama nocturno barcelonés y lo hizo en uno de los locales con más solera de la Isla Blanca de la época: El Divino, donde estableció su residencia durante su primer año de actividad ibicenca. Después vendría una longeva colaboración con Space durante la cual Matinée Group exploró distintos formatos de sesión y se situó en la vanguardia de la oferta de ocio nocturno en Ibiza durante ocho años.
En 2009 Amnesia confía sus noches de sábado a Matinée sellando una colaboración que ha resultado capital en la configuración de la noche ibicenca. Matinée Amnesia es a día de hoy la sesión líder con más de 150 000 asistentes por temporada y una larga lista de acontecimientos que culmina con "EL CIERRE", el evento que cierra la temporada no sólo de Amnesia sino de la Isla al completo con la presencia de Dj's estelares como Richie Hawtin, Marco Carola, Luciano, Loco Dice o Brian Cross y toda la capacidad de producción de Matinée Group.
Pictures
Videos
Weblinks